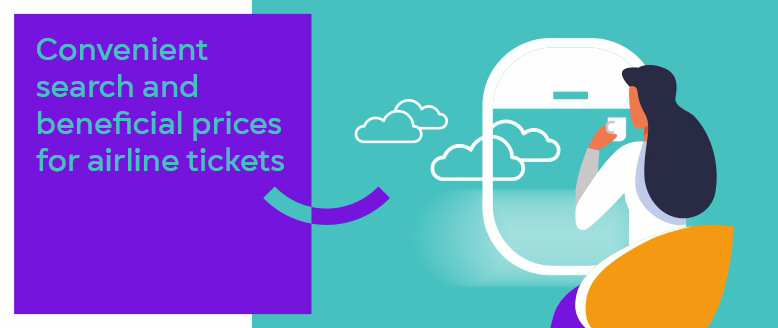 Sign up to hear about the best deals on trips
How to book flight online in Nigeria
Client support at all stages of booking
We are ready to advise you 24/7 on all issues relating to online flight booking and other services on Kissandfly.ng. Contact our Customer Care Service for booking, payment, changes in flight tickets and timetable. Our flight aggregator gives customers the ability to research, plan and book their domestic (local) and international flights.
Flight booking in Nigeria
Plan your next travel with Kissandfly.ng and book a flight. You can search, compare, mix, match and book flight tickets online and all in one place. We collaborate with 750 airline companies and find for you a ticket to any destination at the lowest price. The search system quickly processes your queries and displays all the available flights. Select the most convenient flight with Kissandfly.ng and don't overpay.
One thing to consider before booking a plane tickets
Our airline reviews provide useful opinions to help you choose the right airline and flight for your trip. Before booking a flight, check the First Independent Airline Rating, which is based on our passengers' reviews. Get information first-hand and fly with the best ones. Add a review after your flight and evaluate the level of the in-flight service.
Online payment safety
At KissandFly all the best flight deals can be found and booked quickly and safely. You may rest assured of your personal information safety. All the payment pages on Kissandfly.ng are fully protected. Your information and bank card number are transferred via encryption and are not saved on the server. Pay quickly and safely with Visa or Mastercard. So, go for a journey of your preferred destinations with the best airfare discounts.